Skipping the comic this week, because I have been severely overworking myself and she said I could take it easy today...'she' being me, haha. Basically, I have been sewing and sewing and apparently I have been painting, too, but for the life of me I can't remember when I did that. I cleared off my desk yesterday, after a 4 day sewing marathon, and found a few 'in progress' pieces and one completed one! Let me show you what I mean: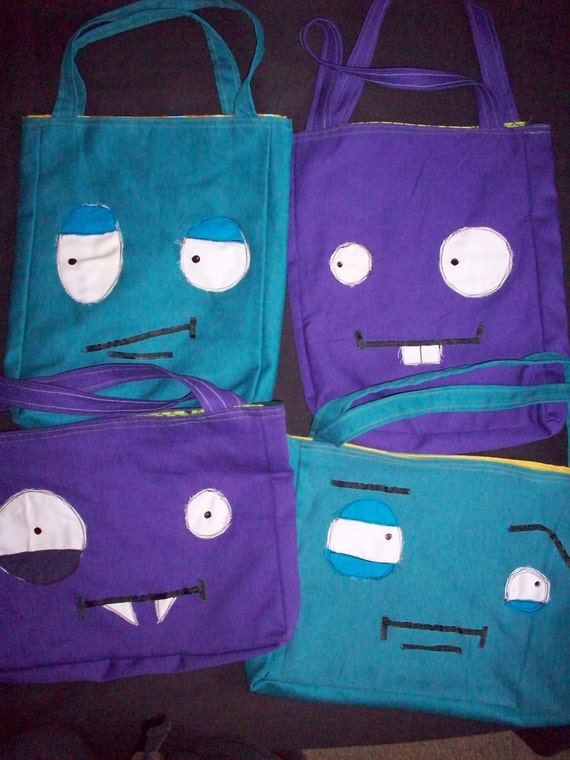 What I've been sewing
More sewing stuff
Oh, yes, and I made a WHOLE BUNCH of key chains, too!
Aaand, the array of paintings I discovered during clean-up
If you are a person who has called or emailed me in the last week or two, and gotten ZERO response, this is why, and I do apologize! (If you are a person that I have NOT ignored in the past two weeks, then you are really extra special and you probably helped me with this stuff, so THANK YOU!) So, the ONE completed painting I have- "Ten Monsters"- is listed in my
zombietoes
etsy shop (the direct link is below the picture):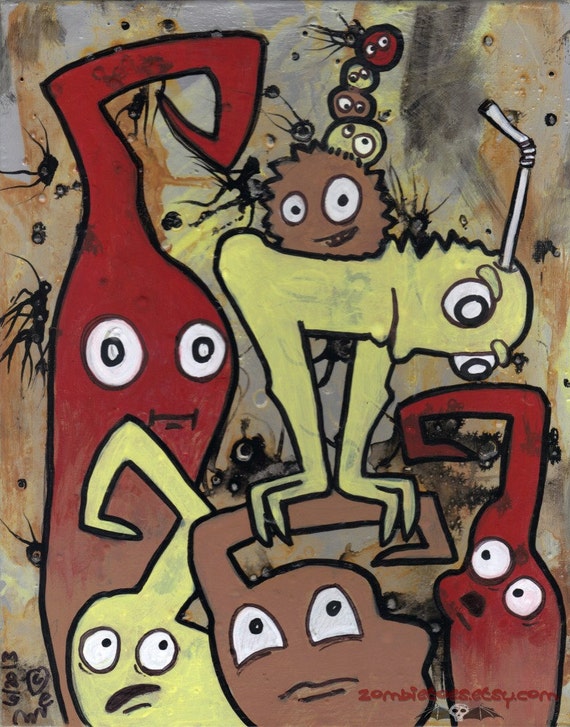 "Ten Monsters" original painting
Also listed in my etsy shop are some
Monster Bags
and some
Key Chains
with more to come!
On top of all the new, fun stuff, I have a coupon code! Use
7ZOMBIES
at check out for $7 off purchases of $15 or more. Coupon is good until Monday, July 15th. Don't forget I also have a lot of comic related prints, zombie stuff, and T SHIRTS, for Satan's sake do not forget about the
T SHIRTS
!!!
xo!
Em
In case you missed the subtle message in this week's post:
zombietoes.etsy.com