It's Art Time, y'all! You will get a comic later this week, I swear it! For now, though, you will have to indulge in some cartoon-y, lowbrow, giggle-inducing critters! Let me introduce you to "Mel"- Mel is a lone jellyfish, based on my older "Kellie, Ellie, and Nellie"
Cartoon Aquarium
painting, which was so much fun to paint, I thought I'd make some more!
"Mel" is a small 5" x 7" acrylic painting on a canvas panel- he is available for purchase through my etsy shop (just click on the link below, or the picture):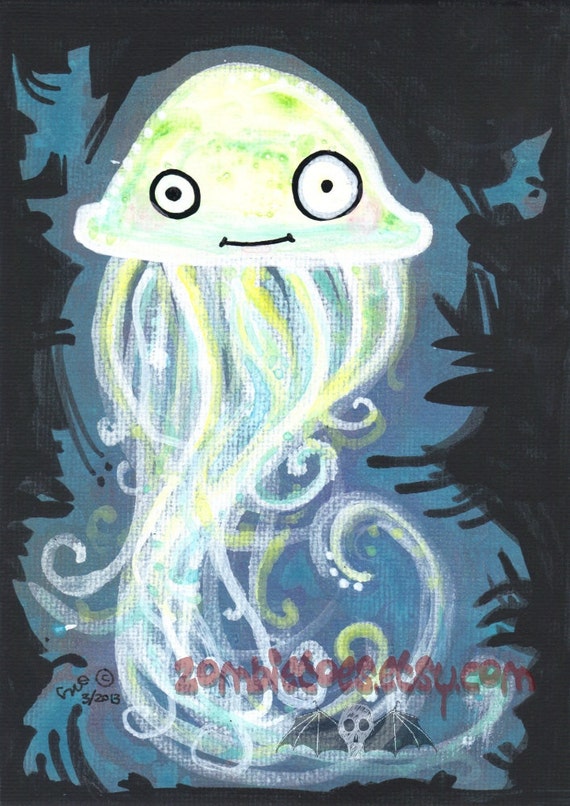 "Mel" original jellyfish painting
Now, I know I paint a lot of sea creatures. I don't know why, really, I just do. Some things are just better left to mystery. Of course, from time to time I also paint OTHER critters, such as "Gurble":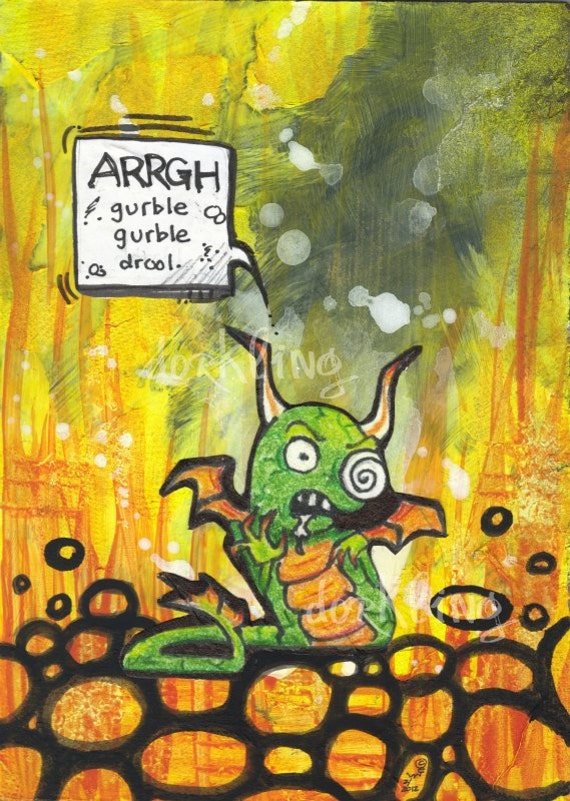 "Gurble" original monster art
This rabid little monster is one of my favorites, and always makes me laugh...especially when I am in the studio working on something frustrating. I look up, and he is there, making the same faces and noises that I am...He is also available for purchase at the link above :)
I recently drew this in my sketchbook:
I decided this morning that it needs to be a painting. So, that's happening now- a few work in progress shots for ya:
Weee!! I love to paint. I mean, I love my pens and my markers, but sometimes I can't do what I want with them. This is what I'm up to. Don't worry, I did go outside today :P
I suppose I should also tell you to stay tuned for some more work in progress pics and the final painting...and the comic, of course!
xo!
Em
Not into art so much? Well, I make other things, too:
zombietoes.etsy.com