If you read the title of this post in Pauly D's voice, thank you. As disgusting as I find The Jersey Shore to be, I will admit I have watched more than my fair share of it, and have been thoroughly amused. Why, you ask? I wish I had an answer for you. But do not worry, I no longer have cable TV, and no time for watching shows. ;)
Let me tell you about T Shirts.
I have them. They are awesome and special, they are a small limited edition run (for now) and you want one. No, you NEED one. This round, I have gone with my previously unreleased cartoon art "Merry Go Hound". I have assorted sizes, styles, and colors, though most of them are geared towards the ladyfolk (sorry, men, I'm working on some for you!)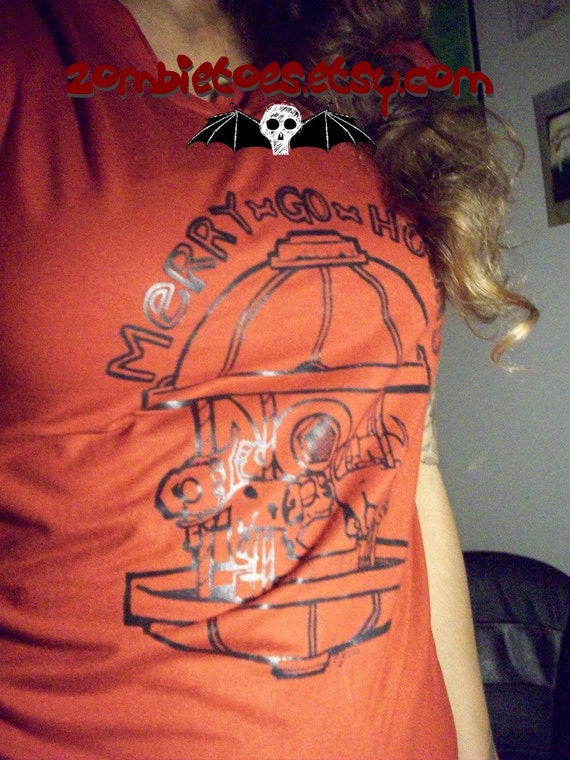 Click here for all the T Shirts!
Most of them are $20 + a small amount for shipping, though I do have one that is not perfect (for less $) and one tank top for $18.
In addition, I have a limited edition run of "Merry Go Hound" screen printed in red ink on yellow cardstock available. There are only 7 of them, they are 8" x 10", signed, numbered, titled, etc...AND...because I LOVE you all so MUCH, I've marked them at a lower price ($12 as opposed to $16) than my usual 8" x 10" print price. Awwwe, how sweet of me!! You can get one (or more!) at the link below: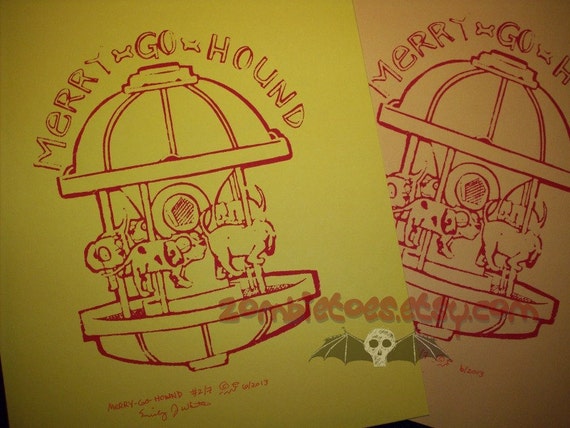 Merry Go Hound art prints!
If you ever wanted to buy your dog some art, this would be the piece to get!
I had a lot of help and inspiration for these shirts, and when you purchase one, some of the money from that goes directly to the person who helped me, and we both thank you profusely. Plus, that gives me more wiggle room to make more, different, and super fabulous shirts! Also, I'm getting really sick of working for THE MAN, so any time you want to buy something, that gets me a little bit closer to buying a giant mansion to house all my friends. You want to be my friend and help me out, now, don't you? If you can't buy, sharing is just as good- word of mouth is EXTREMELY HELPFUL and FREE, and means A WHOLE LOT to me. Seriously. For real. One click. Remember all those times I made you laugh, for no reason other than I love to see you laugh? Well, payback time. Make me smile, it's not that hard!
xo!
Em
All the other awesome things at
zombietoes
!